Amanda Fone and Adrian Walcott Co-Founders of BAME2020 hosted the 'Sports Marketing – 'Time for Change' Event in July with a stellar line up of speakers and guests and over 100 industry attendees.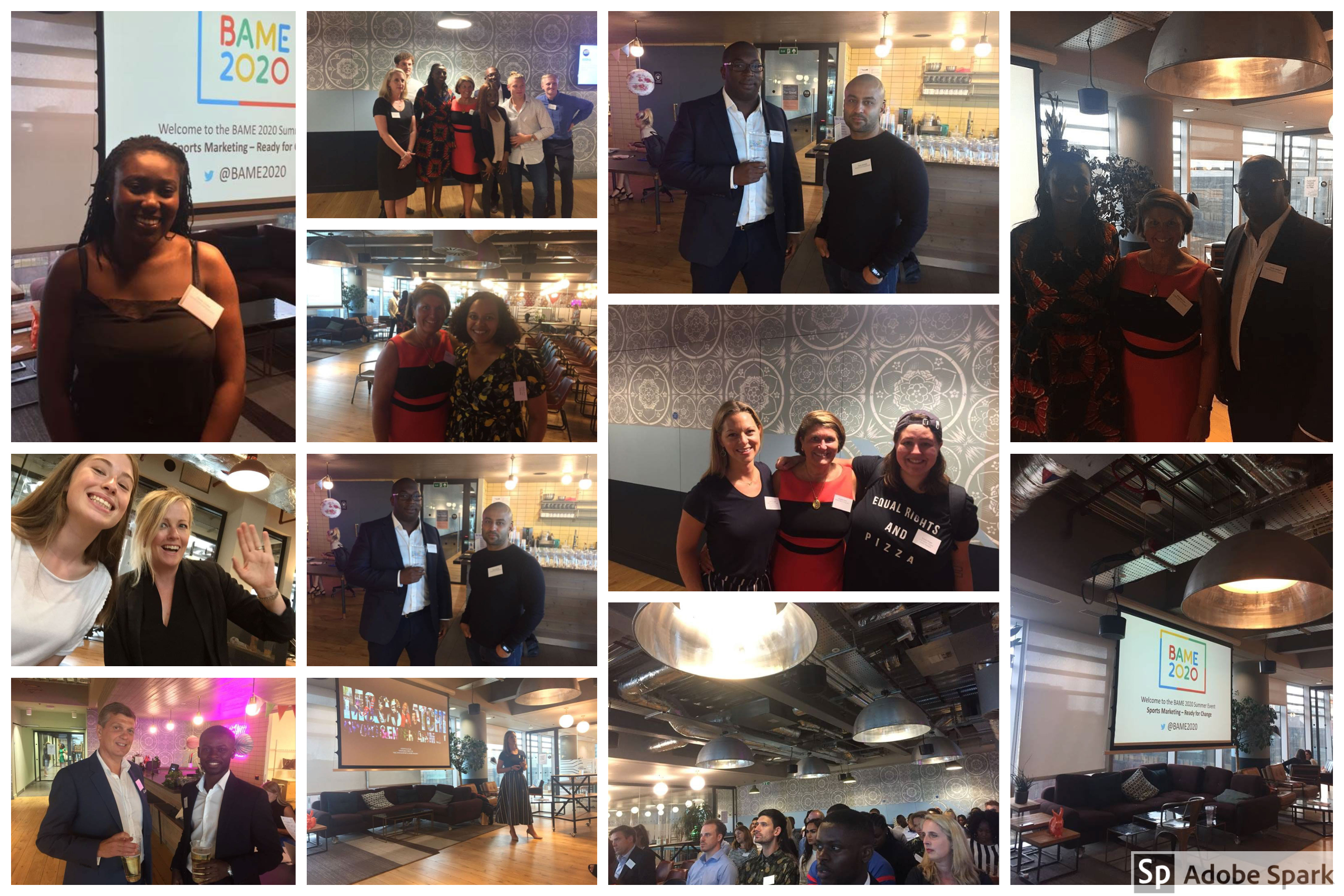 Sports marketing as a career is often seen from the outside as a closed community for the privileged and well networked few. During the evening they heard from sports sector experts who are moving the dial and creating change through imaginative diversity and inclusion programmes to welcome talent at all levels from a far wider breadth of society. By 2050 38% of Sports participants in the UK will be from a BAME background. The sports marketing sector has a long way to go to be representative.
We hope you enjoy our short film clip of the evening – you can see how much energy there was in the room. Just click on the image below to see the video!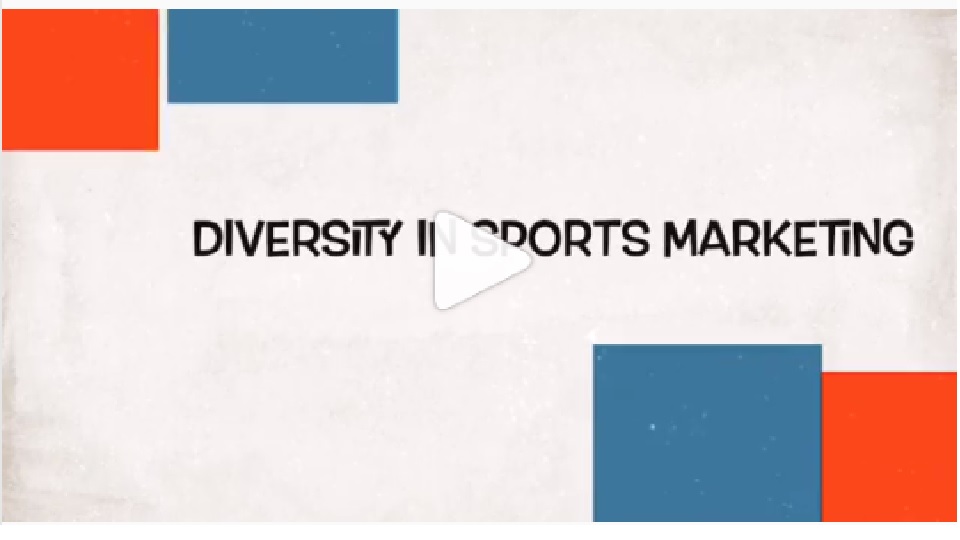 Two leading sports marketing agencies: M&C Saatchi Sports & Entertainment and H&K Strategies Sports alongside the England and Wales Cricket Board and British Athletics as well as two powerful inclusion programmes spoke at the event. H&K Strategies and M&C Saatchi Sport & Entertainment braved it out saying that more work was needed by their agencies to encourage people from different backgrounds into their agencies, but that they were making progress.  The English Cricket Board and British Athletics courageously put their hands up to say that not enough has been done to date to be inclusive but that there were programmes now in place to increase BAME candidates into their organisations.
The message from powerful social enterprise alumni from  You Make It and Sour Lemons was that you don't need to reinvent the wheel: "We are here, come and talk to us!"  Highlighting the importance of programmes already working inside diverse communities that can help the sports marketing sector tap into and connect with new talent.
CEO & Founder of f1 Recruitment Amanda Fone said: "This wasn't just a talking shop, two sports governing bodies and two leading sports marketing agencies put their heads above the parapet recognising the industry is not representative. Its time now for everyone in the sports  marketing sector  to ramp up our efforts, take action to put programmes in place to encourage a wider community to look at sports marketing as a career.   She re-iterated that over 21% of the f1 candidate base now comes from a BAME background.
Special guest was four times Olympian and Equality, Diversity & Engagement Lead, British Athletics, Donna Fraser who is passionate about improving diversity and inclusion.
H&K Strategies Emma Wright, Founder Partner of H&K Better Impact and Co Chair of Proud and Palace (the official group LGBT supporters of Crystal Palace) revealed what she's learnt about diversity in sports marketing and what we must do better.
Jodie Fullagar, Managing Director at M&C Saatchi Sport & Entertainment told us about the 'Heritage' diversity programme at M&C Saatchi and we heard useful insights from Rosie Ranganathan, People Director at the English Cricket Board (England & Wales Cricket Board).
You Make it founder, Asma Shah and alumna Sada presented their work to empower young unemployed women with the confidence, skills, networks, knowledge and experience needed to realise their passions and pursue their career and life goals.
Sour Lemons charming founder Sade Brown and alumna Marissa spoke about the vital work they do to address the lack of social mobility and diversity in leadership roles across the creative industries.
Our next BAME2020 event is scheduled for the 24th October during Black History Month and we look forward to seeing you again then. Please keep an eye on the bame2020.org website for details.
 *As Co-Founders of BAME2020 Amanda Fone and Adrian Walcott were recently recognised in the Top 10 Campaign magazine's 'Trailblazers for Change'.
 About f1 Recruitment
 f1 Recruitment was one of the first recruitment companies in 2004 to offer flexible & remote working to its staff as well as championing flexible and agile working to candidates and clients. CEO & Founder, Amanda Fone is co-founder of Back2businessship, the Returners Programme for the MMC sector and Co -Founder of BAME2020, an enterprise that focuses on inclusion & diversity in the MMC sector.
For further information, please contact: Bridget@saibrpr.com or call 07956 635576
Share This Post