Marketing, PR & Comms expert recruiters, f1 Recruitment have seen a sharp uplift in demand from their agency and in-house client's for Marketing and PR professionals at all levels on a temporary or fixed term contract basis. Likewise the quality of candidates looking for freelance and project work rather than permanent roles has risen sharply.
Amanda Fone, Founder and CEO of f1 says: "Two years ago during 2016 straight after the European referendum voted for Brexit we started to grow our non permanent recruitment offering to clients. In 2016 our contract team represented just 10 % of our total fee income – now going into June 2018 our income from FTC and freelance team is over 45% of our total income from clients".
 Some of our clients prefer the flexibility of hiring in excellent talent as and when they need additional resource for projects. The Marketing and Communications sector has always had a healthy appetite for flexible project workers and freelancers but since January this year we have seen an unprecedented surge in FTC needs from our clients. And even if they are hiring permanent headcount they want to try people out on a contract to perm basis first: i.e.  maximum flexibility, minimum risk". Candidates are adopting the same attitude – why take a permanent role until you are sure that you want to commit yourself to a career in one company. We have never seen so many people at the mid level resign their permanent roles in order to freelance. At the senior end too the supply of contractors grows every month.
As corporate's wrestle with the practicalities of bringing their media and marketing services in-house – see Unilever and P&G
http://adage.com/article/cmo-strategy/p-g-bring-media-agency-work-house/312049/
https://www.marketingdive.com/news/unilever-plans-to-continue-bringing-marketing-functions-in-house/516178/
and the Marketing Services AGENCY model continues to be threatened by the brutal need for cost savings and increased efficiencies this trend towards hiring more flexible workers is set to continue.
Says Amanda: "It's a perfect storm; the potent mix of pressures on businesses to do more with less, technology moving at a pace never experienced before, Brexit (which is without a doubt) creating a nervous hiring environment and the Millennial generation who have been bought up in the 'gig' economy hitting middle management  – it's all happening at the same time. Company fortunes can change dramatically in one quarter things are moving so fast– our clients continually use the word 'fluid' trading conditions' – ie unpredictable and ever changing".
From  Permanent employees (normally those with fixed costs in their personal lives) who choose not to freelance but want to wait for a role that matches their long term career aspirations before moving, we are seeing a climate of caution. These people are less likely to move companies at all if there is any chance that they will be 'last in, first out'!  Companies are prepared to pay more to keep good people even if they do hand in their notice and new employers are prepared to pay over the odds to tempt people into their organisation – which leads to wage inflation!
The Shamrock Organisation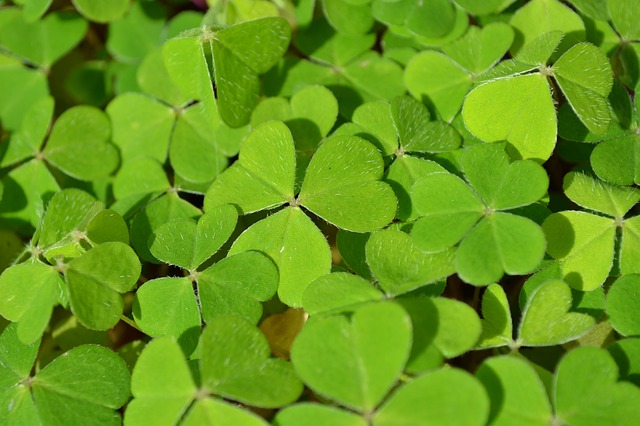 Amanda was bought up on Charles Handy the famous London Business School Professor, who  talked of the "shamrock" organisation formed around three leaves: a core of essential executives and workers supported by outside contractors and part-time help"  The top leaf of the shamrock represents the core staff of the organisation. These people are likely to be highly trained professionals who make up the senior management.  The second leaf consists of the contractual fringe – individuals or other organisations – and may include people who once worked for the organisation but now provide it with services. These individuals operate within the broad framework set down by the core, but have a high level of discretionary decision-making power to complete projects or deliver contacts. The third leaf includes the flexible labour force. More than simply hired hands, in Handy's model, these workers have to be sufficiently close to the organisation to feel a sense of commitment, which ensures that their work – although part-time or intermittent – is carried out to a high standard
https://www.pocketbook.co.uk/blog/2016/07/12/charles-handy-part-2-the-nature-of-organisations/
The Rise of Independent Workers
Amanda continues: "we may have been moving towards the Shamrock model in business over the last 30 years but this is the first time I have seen a corporate structure that people may need to navigate new types of careers within, come into such sharp focus. We now have 'professional contractors working alongside core workers at some of our key clients in trusted roles and in house we have seen a sharp rise in 6 month and 12 month fixed term contracts rather than permanent replacements. The current market is favouring contractors and freelancers; people who either want to take their time and try out different companies before they take another permanent role OR who simply enjoy the flexibility of not being tied to one organisation. The 25 to 35 year olds ie people with between 3 to 13 years experience often can't afford to get on the housing ladder until their mid 30;s – why saddle themselves with mortgages and fixed overheads – I think we may be seeing a real shift in employment patterns over the next 5 years".
50% of f1 consultants now work providing freelance and contract staff to our clients.
For more insight please contact Jack White or Johnnie Carpenter in the f1 contract team or Amanda Fone or Jennifer Chapman at the Director end for contract to perm or permanent
jack@f1recruitment.com, johnnie@f1recruitment.com
Share This Post